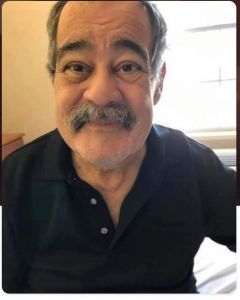 A beloved Real Estate professional, Angel Luis Sanchez, passed away on May 10th, 2023, in El Paso, TX, at 75. Born on June 12th, 1947, in Caguas, Puerto Rico, Angel was the cherished child of Eloy Rivera and Paula Benitez Sanchez.
Angel honorably served his country as a member of the Army Military Police before pursuing his true passion in the real estate industry, where he forged a remarkable and enduring career. Throughout his work, he formed deep connections, guiding numerous families in finding their dream homes and creating lasting relationships.
His absence is mourned by all who had the privilege of knowing him. Still, it is incredibly profound for his adoring daughters, Lillian Ochoa, Sylvia Valenzuela, and Angelica Valenzuela, as well as his six grandchildren, six great-grandchildren, and other beloved members of his extended family.
Funeral services to celebrate Angel's life will be held at Sunset Funeral Homes–Northeast, 4631 Hondo Pass in El Paso, TX. Visitation will occur from 4:00 pm to 8:00 pm on Monday, the 22nd of May, with a Prayer Service commencing at 6:00 pm. The following day, a Chapel Service honoring Angel's life will be held at Sunset Funeral Homes–Northeast at 12:30 pm, followed by an Interment Ceremony at Fort Bliss National Cemetery, beginning at 1:30 pm, with Honors.
Angel's profound impact on those around him will forever be remembered. We are grateful for our time with him and find solace in knowing that he rests in eternal peace.
Services entrusted to Sunset Funeral Homes–Northeast. Please visit his online memorial at www.sunsetfuneralhomes.net