As a REALTOR®, my first priority is the well-being and safety of myself, my REALTOR® colleagues, the clients and customers we serve, and the business partners who foster our profession.
Therefore, I pledge to always conduct business and prospecting activities in a reasonably safe manner, which includes following the recommendations from the National Association of REALTORS® and adhering to the Safe Listings Form to the best of my ability.
I am committed to receive education and in turn to advise consumers and colleagues on best safety practices.
REALTORS® are committed to safety, and I take this pledge because I care about the wellbeing of myself, my clients and customers, my colleagues, and my profession.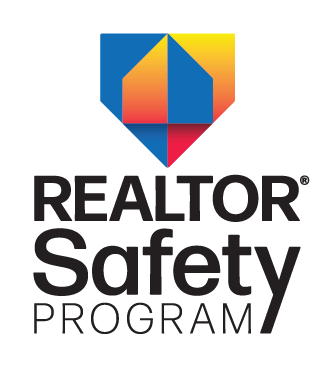 Sometimes working alone poses risks that can be mitigated by having someone by your side. Please use the "Buddy System." Criminals have less tendency to attack if they encounter themselves with two or more people.
The Buddy System should be used when:
• Hosting an Open House.
• Showing a property to a new client.
• When you need to stay late at the office.
• Checking in and sharing work schedules.
• A medical emergency occurs and you need someone that can alert and provide immediate assistance.