Here are some of the benefits of becoming a member of The Greater El Paso Association of REALTORS®
Education and Training
As a members-only benefit, GEPAR offers a variety of free classes. Whether you need to take the legal classes required to renew your license, or you just want to learn the newest technology for the real estate profession, we have you covered! In addition, we offer a number of designation courses throughout the year at competitive rates. We bring in the best instructors from across the country, to give you a one-of-a-kind education experience.
Networking
Be able to make business relationships with fellow REALTOR® members and Affiliate members to better establish yourself in the industry.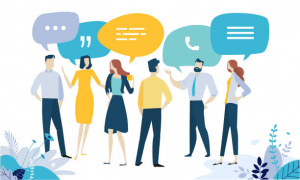 REALTOR® Store
Members are able to purchase real estate supplies at low prices. Be able to purchase items such as shirts, cups, and accessories that carry the REALTOR® brand.
Committees
GEPAR has a variety of committees for members to join to better our community and to enhance the real estate business.

Governmental Affairs Representation
GEPAR advocates and protects its members on a variety of issues in the government that affect the industry.

Events
GEPAR Members are invited to the variety of events and functions. Including REALTOR® Rally, Town Hall Meetings, and many more.
In-Depth MLS Stats
GEPAR offers free members-only MLS statistics that provide in-depth information about the real estate markets throughout El Paso County. This member benefit allows members to embed real-time stat displays to their website or client emails.