The Greater El Paso Association of REALTORS® (GEPAR) is the largest Professional Trade Association in El Paso and is a leading force in organized real estate, dedicated to its members' success.  Affiliated with the Texas REALTORS® and the National Association of REALTORS®, GEPAR strives to provide its members with the tools they need to remain successful in an evolving industry.
GEPAR was established in the State of Texas under the founding Articles of Incorporation on June 14, 1951, originally named the "El Paso Board of REALTORS®". GEPAR became the "Greater El Paso Association of REALTORS®" through Articles of Amendment on January 19, 1990.
Today, the Greater El Paso Association of REALTORS® is serving more than 3,000 members. Our name may have changed over the years, but our mission to provide tools and resources to support our members' professional success and growth has not.
When an individual joins GEPAR, they become part of a family of real estate professionals, all striving for excellence and professional growth. Our Volunteer Leaders and Staff are dedicated to connecting our members with the services, tools, new technology, and programs that support their work in the real estate industry.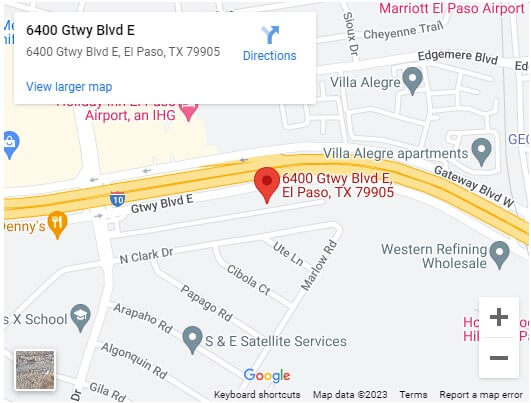 Greater El Paso Association of REALTORS®
6400 Gateway Blvd East
El Paso, Texas 79905
(915) 779-3521
Open Monday Thru Friday from 8 AM - 5 PM.
EMAIL US: gepar@gepar.org
GEPAR office closure information will be posted on the homepage, social media pages, and distributed by email.